The BEST dance education starts with amazing, creative, talented instructors...
A HUGE shout out to Sills Photography for capturing our talented instuctors!
Meet Ours
Lindsay Ross
Lindsay found her passion and love for dance very early on in life. Growing up she trained and competed in Jazz, Lyrical, Contemporary, Hip Hop, Acro and Tap, winning many awards and recognitions along the way.
After High School she first went on to attend and graduate from George Brown College's Commercial Dance Program in Toronto, before then heading off to NYC to train at Broadway Dance Center as part of their International Student Visa Program.
Lindsay has and still continues to attend drop in classes, workshops, conventions, and summer programs furthering her training and knowledge in dance.
She currently holds both Module 1 and Module 2 Acrobatic Arts Certifications, and is currently working towards her Module 1 certification with Alixa Flexibility as well.
Lindsay has been teaching and choreographing for over 10 years now and finds it to be the most rewarding thing she could do. Her routines have received numerous choreography and special awards as well as top score placements.
Lindsay is looking forward to another season of sharing her passion and knowledge for dance with the dancers of GBSD !
We are EXCITED to have Miss Lindsay joining us for our 60th Season!
Ronin Remers
After finishing Post-Secondary and moving back to the local area, Ronin knew she wanted to continue dancing. Her dance journey started here at GBSD when she was 4 years old, and the studio became her happy place.
She has trained in all forms of Dance from Tap and Jazz to Hip-Hop and Pointe, with both recreational and competitive programs. She has been most passionate about ballet, training through the National Royal Ballet, and travelling across the province for workshops and professional development.
In her spare time you'll probably find her obsessing over her two cats, Cheddar and Link, or taking care of her beloved house plants. She loves music and any excuse to be outside enjoying nature.
She strives to make her classes just like her original happy place, a safe environment for all to freely express themselves, regardless of their background or ability.She is so grateful for the opportunity to continue sharing her love of dance with the community, she CAN'T WAIT to see you all in the fall! Start stretching!
We are EXCITED to have Miss Ronin joining us for our 60th Season!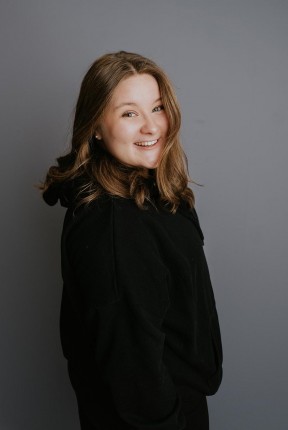 Shayla Martin
Ever since she was little Shayla has loved to dance, and was able to grow her skills through classes here at GBSD. Over 10+ years of dancing experience, she has developed a strong passion for dance as a sport, expression, and art form.
Throughout the years, Shayla has practiced many dance styles and has competed in various competitions. Although she loves many styles, she has a special place in her heart for Hip Hop, as it is the first style she practiced. Shayla began her dance teaching journey here at GBSD as an Assistant Teacher, and is a certified Assistant Teacher with the International Dance Teaching Standards. Since then, she has continued to grow her skills as a Teacher with opportunities to share her skills at a competitive level, receiving both overall and special awards.
Shayla is very excited to continue to share her love of dance, and can't wait to see you at the studio!
We are EXCITED to have Miss Shayla joining us for our 60th Season!
Student Teachers
Our student teachers may have the opportunity to instruct our beginner and primary classes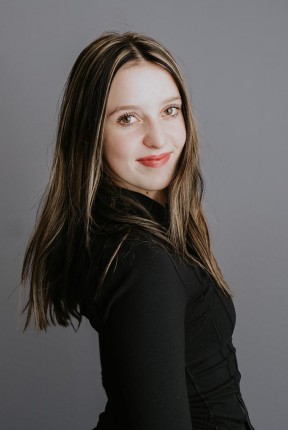 Bella Allen
Bella is entering grade 10 at JDSS and has been a student of GBSD for 12 years which is most of her life.
She has taken every Dance form and has found a love for many of them. Bella had volunteered at many of our Dance camps and Dance A Thons over the years, and was a teacher's assistant over many dance seasons too!
She is very excited to return for our 2023-24 dance season as a student teacher and extend her love for dance to all the GBSD dancers!
We are EXCITED to have Miss Bella joining us for our 60th Season!
Kailynn Moyer
Kailynn brings 11 years of dance experience with her and is beyond excited to be apart of GBSD!
Her favourite dance styles to preform are contemporary, jazz and hip hop. She hopes to inspire other young dancers with her passion for dance and can't wait for this season! She first found her passion of dance through Irish dance when qualifying for the Worlds in Montreal, from there Kailynn moved onto acro and tap and has since trained in almost all styles of dance.
If she's not at the studio you can find her obsessing over her four alpacas Louis, Gucci, Coach and Dior.
Kailynn can't wait to see everyone's beautiful faces in the studio and see everyone progress this season!
We are EXCITED to have Miss Kailynn joining us for our 60th Season!