The BEST dance education starts with amazing, creative, talented instructors...
Meet Ours
Lindsay Ross - Tap, Competitive Tap, Hip Hop, Competitive Hip Hop, Competitive Lead Teacher
Lindsay is a passionate dancer, teacher, and choreographer who has been involved in dance for about 17 years now. She has trained in New York City at the prestigious Broadway Dance Center as part of their International Student Visa Program. Prior to that she graduated from the Commercial Dance Studies program at George Brown College in Toronto. Lindsay has also attended many workshops, conventions, and summer programs over the years furthering her training and knowledge in dance.
Growing up Lindsay danced on her local studio's competitive team for many years, earning numerous overall and special awards for her solo and group routines. Lindsay has been teaching dance for over 8 years now and finds it to be extremely rewarding. She is very passionate about dance and loves being able to share that passion with others. Lindsay is very excited to be joining the Grey Bruce School of Dance team!
Ronin Remers - Ballet, Pointe, Musical Theatre, Hip Hop
I am so beyond excited to be returning to GBSD! After finishing Post-Secondary and moving back to the local area, I knew I wanted to continue dancing. My dance journey started here at GBSD when I was 4 years old, and the studio became my happy place. Here I have trained in all forms of Dance from Tap and Jazz to Hip-Hop and Pointe, with both recreational and competitive programs. I have been most passionate about ballet, training through the National Royal Ballet, and travelling across the province for workshops and professional development. In my spare time you'll probably find me obsessing over my two cats, Cheddar and Link, or taking care of my beloved house plants. I love music and any excuse to be outside enjoying nature. I strive to make my classes just like my original happy place, a safe environment for all to freely express themselves, regardless of their background or ability. I'm so grateful for the opportunity to continue sharing my love of dance with the community, I CAN'T WAIT to see you all in the fall! Start stretching!
Student Teachers
Our student teachers may have the opportunity to instruct our beginner and primary classes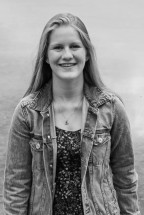 Paige
Paige is entering her 14th year of dance here at GBSD. She attends JDSS and is entering grade 12. Paige has experience in many styles but prefers ballet and jazz. She has also been apart of the competitive team since the first year it was offered and has been a teacher assistant for the past four years. Paige has furthered her ballet studies outside of GBSD and has done a danceattack workshop. She is very excited for the opportunity to teach for GBSD and express her love of dance to others as a student teacher.
Shayla
Shayla will be entering Grade 11 at Sacred Heart High School. She has been dancing for 9+ years, and over that time she has developed a strong passion for it as a sport, and art form. Shayla has practiced many dance styles, and has competitive experience. She is a certified Assistant Teacher with the International Dance Teaching Standards, and has been a teacher's assistant for the past two years. Shayla is thrilled for the opportunity to teach at GBSD, and is very excited to share her love of dance.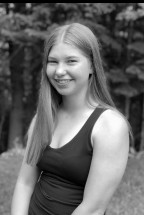 Teanna
Teanna has been dancing at GBSD since 2012 and she is in grade 12 at John Diefenbaker Senior School. She loves dancing acro and contemporary and joined the competitive team last year. She takes many camps and intensives outside of her regular classes to further her technique and dance abilities. She has been a teacher assistant for 4 years and can't wait to take on a class of her own. Teanna is eager to pass on her love of dance to young dancers and inspire them to enjoy it as much as she does!!