The BEST dance education starts with amazing, creative, talented instructors...
Meet Ours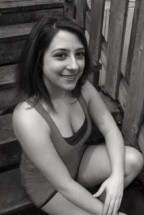 Giada-Marie Salvi - Ballet & Adult Classes
Giada, grew up dancing at the Ottawa Dance Centre School where she focussed her training on Ballet, Pointe, Jazz, Tap, and Modern; It was where she also began her teaching career 12 years ago. She graduated on the Principal's Honour Roll in the Dance Program at Canterbury Arts High School where she started to develop her passion for choreography. After acquiring her Jazz Associate from the British Association of Teachers of Dancing (B.A.T.D) and her Gr.8 level examination from the Royal Academy of Dancing (R.A.D) she moved to Toronto to attend George Brown College. Throughout those years she had the great pleasure of working with some wonderful dance companies and choreographers such as; Andrea Nann, Lindsay Ritter of LR Productions, Sion Irwin- Childs of The Eros Cabarets, Dave Wilson of The Parahumans, Monica Dottor of Company Blonde and with Ballet Jorgen Canada. Giada holds a certificate and diploma from GBC's Dance Performance Programs, and has taught classes in Ottawa, Toronto and Stratford. Giada Salvi also became a certified event planner through the Wedding Planner's Institute of Canada (W.P.I.C) in 2015, she hopes to combine her talents and share her experiences with the community at Grey Bruce School of Dance.
Jasmine Goulding - Acro, Acro Technique & GBSD Competitive Program Lead Teacher
While always an athlete, Jasmine found her love for dance at the age of 9, becoming an accomplished dancer in Contemporary, Acro, Jazz, Ballet and Lyrical disciplines, often been recognized for her strength, control, beauty, and fierce stage presence. She has achieved a Gold medal while on 2016's Team Canada in Germany, was selected to perform at On the Floor's Night for Sick Kids Hospital Gala, as well as attended various dance intensives, such as, NUVO, The Underground Dance Centre, and Dance Attack, had the opportunity to studied workshop choreography with Stacey Tookey, Travis Wall, Stephanie Rutherford, Derek Piquette, Tom Richardson, Dani Matte, Scott Mcdonald, Adele Power and more and has successfully completed a month Summer Intensive Program with Conteur Dance Academy. Jasmine has 9 years of intense training on the Danceology MWO Competitive Team under Jenna Hart and Courtney Nelson, 6 years combined recreational gymnastics and dance instructing and 4 years of competitive dance teaching and choreography. She has received several judges awards for her creativity, style, and choreography. Jasmine is excited to share her passion for these dance styles with GBSD and help develop all dancer's to reach their personal best athleticism through hard work, dedication, and love for dance.
Lindsay Ross - Tap, Competitive Tap, Hip Hop, Competitive Hip Hop
Lindsay is a passionate dancer, teacher, and choreographer who has been involved in dance for about 15 years now. Recently she trained in New York City at the prestigious Broadway Dance Center as part of their International Student Visa Program. Prior to that she graduated from the Commercial Dance Studies program at George Brown College in Toronto. Lindsay has also attended many workshops, conventions, and summer programs over the years furthering her training and knowledge in dance.
Growing up Lindsay danced on her local studio's competitive team for many years, earning numerous overall and special awards for her solo and group routines. Lindsay has been teaching dance for over 7 years now and finds it to be extremely rewarding. She is very passionate about dance and loves being able to share that passion with others. Lindsay is very excited to be joining the Grey Bruce School of Dance team!
Meghan Wiley - Musical Theatre, Competitive Musical Theatre, Jazz, Ballet & Pointe
Meghan is a graduate of the Randolph Academy of Performing Arts in Toronto. She studied Tap dancing under Nash Gibson of the Randolph Academy. She also has extensive training in Ballet & Jazz, as well as studying vocal and drama. While studying in Toronto she performed both Dr. Faustus and My Favourite Year. Meghan has been in several Owen Sound Little Theatre productions including Joseph, The Pajama Game, The Music Man, Cabaret, & Anything Goes.
Student Teachers
Our student teachers may have the opportunity to instruct our beginner and primary classes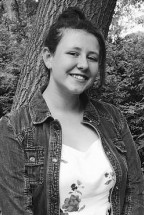 Emma
Emma is entering her 12th year at GBSD. She attends Sacred Heart High School and is entering grade11. Her favourite dance style is Musical Theatre but she has experience in many other forms. Emma finds dance is a perfect way to express yourself. She is very excited for this opportunity to spread her love of dance with others this season.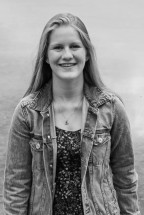 Paige
Paige is entering her 13th year of dance here at GBSD. She attends JDSS and is entering grade 11. Paige has experience in many styles but prefers ballet and jazz. She has also been apart of the competitive team since the first year it was offered and has been a teacher assistant for the past four years. Paige has furthered her ballet studies outside of GBSD and has done a danceattack workshop. She is very excited for the opportunity to teach for GBSD and express her love of dance to others as a student teacher.
Shayla
Shayla will be entering Grade 9 at Sacred Heart High School. She has been dancing for 7+ years, and over that time she has developed a strong passion for it as a sport, and art form. Shayla has practiced many dance styles, and has competitive experience. She is a certified Assistant Teacher with the International Dance Teaching Standards, and has been a teacher's assistant for the past two years. Shayla is thrilled for the opportunity to teach at GBSD, and is very excited to share her love of dance.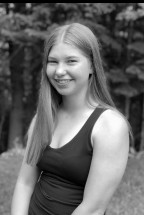 Teanna
Teanna has been dancing at GBSD since 2012 and she is in grade 10 at John Diefenbaker Senior School. She loves dancing acro and contemporary and joined the competitive team last year. She takes many camps and intensives outside of her regular classes to further her technique and dance abilities. She has been a teacher assistant for 3 years and can't wait to take on a class of her own. Teanna is eager to pass on her love of dance to young dancers and inspire them to enjoy it as much as she does!!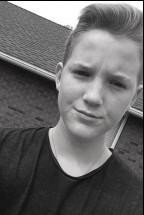 Teo
Teo is entering his 12th year of dance here at GBSD, and entering grade 10 at Sacred Heart High School. He enjoys many forms of dance but feels has the most experience in Jazz and Hip Hop. He does enjoy ballet and musical theatre as well. He is looking forward to sharing his dance skills with the GBSD dancers.