OUR 2015-16 DANCE SEASON SCHEDULE IS UP!!!!!!
ONLINE REGISTRATION IS OPEN
NEXT In Studio registration August 14th 5-8pm
Did you know that GBSD has a competitive stream? / branch ?
I am looking for students who are hard working, committed,
willing to challenge yourself and willing to grow as a dancer.

This is a great opportunity to become part of a team!
If you are thinking about joining but you are not 100% sure
please feel free to contact me via Facebook
or email (info@greybrucedance.com)

Hurry spots are filling up on the teams
and the competitions are already 1/2 full
so we need to know who wants to be a part of our team
so we can register and have them hold our spots. -Meghan
Competitive Teams are growing!
If you are interested you must sign
up before August 14th (Summer Movie Night)
GBSD STUDIO NEEDS
In abiding with our policies, GBSD is tendering out our need of a
Videographer and Photographer for our 2015-16 & 2016-17 Dance Season.
Please send any questions you may have or
to apply send samples of your work, cost sheet, and references to
info@greybrucedance.com DEADLINE August 30, 2015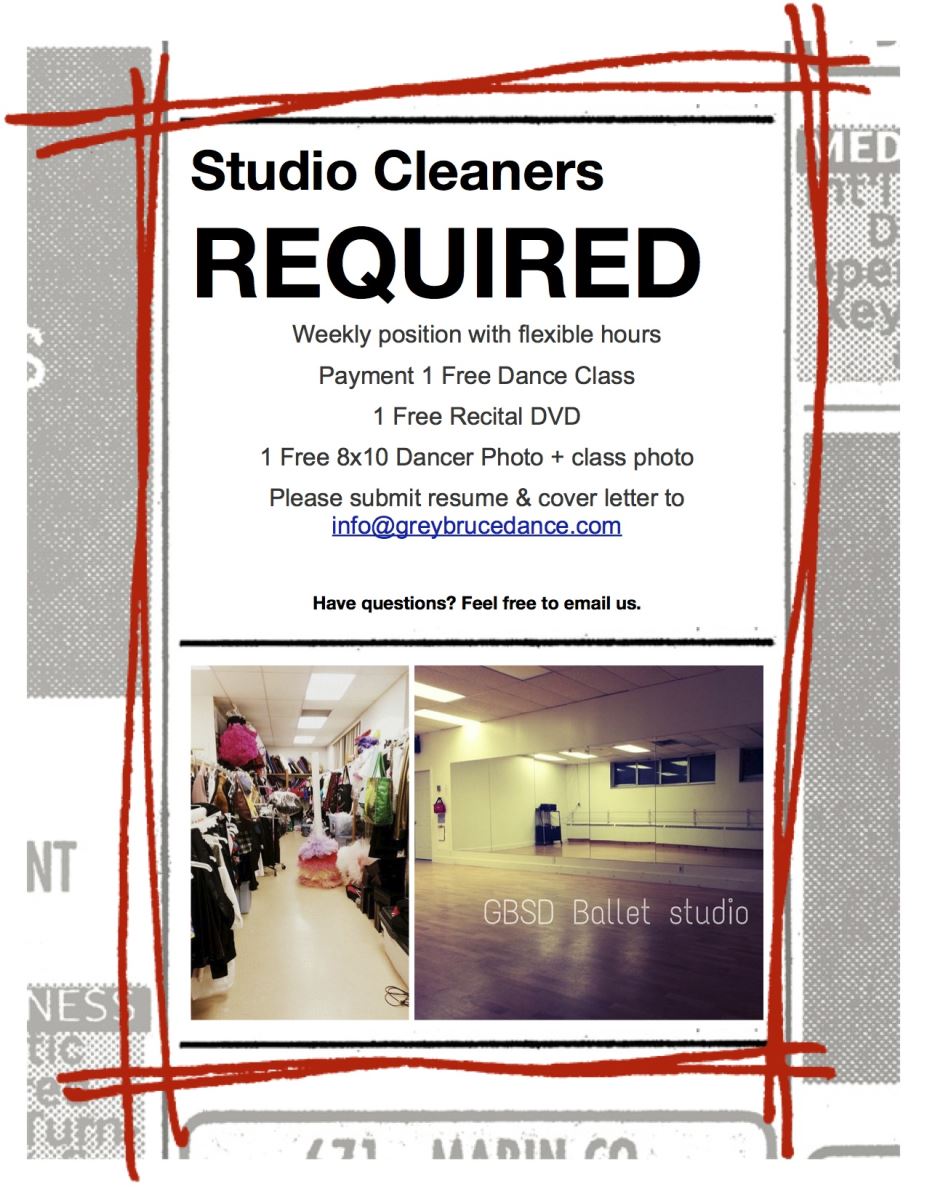 For in between updates and information please follow our Facebook Page!
Contact us - info@greybrucedance.com
| | |
| --- | --- |
| | Check us out on Facebook |
Twitter @GBSDnews
Instagram GBSDnews
Don't forget to tag us using ‪#‎GBSDnews‬