The Grey Bruce School of Dance is a reputable non profit dance school in Hanover, Ontario which focuses on a disciplined, yet fun, environment. The primary function of this organization is to provide dance instruction to the residents of Hanover, Brockton, West Grey, and surrounding area. We recognize the importance of technique and creativity and strive to maintain high quality instruction through our experienced teachers.
Our goal is to enhance the artistic quality of the region by providing affordable dance classes to children, teens and adults. We are able to enrich and broaden the lives of our students through several forms of dance. Our students develop co-ordination, posture and a sense of rhythm. We hope to produce dedicated. disciplined dancers who possess an overall joy of moving to and interpreting music through their love of dance.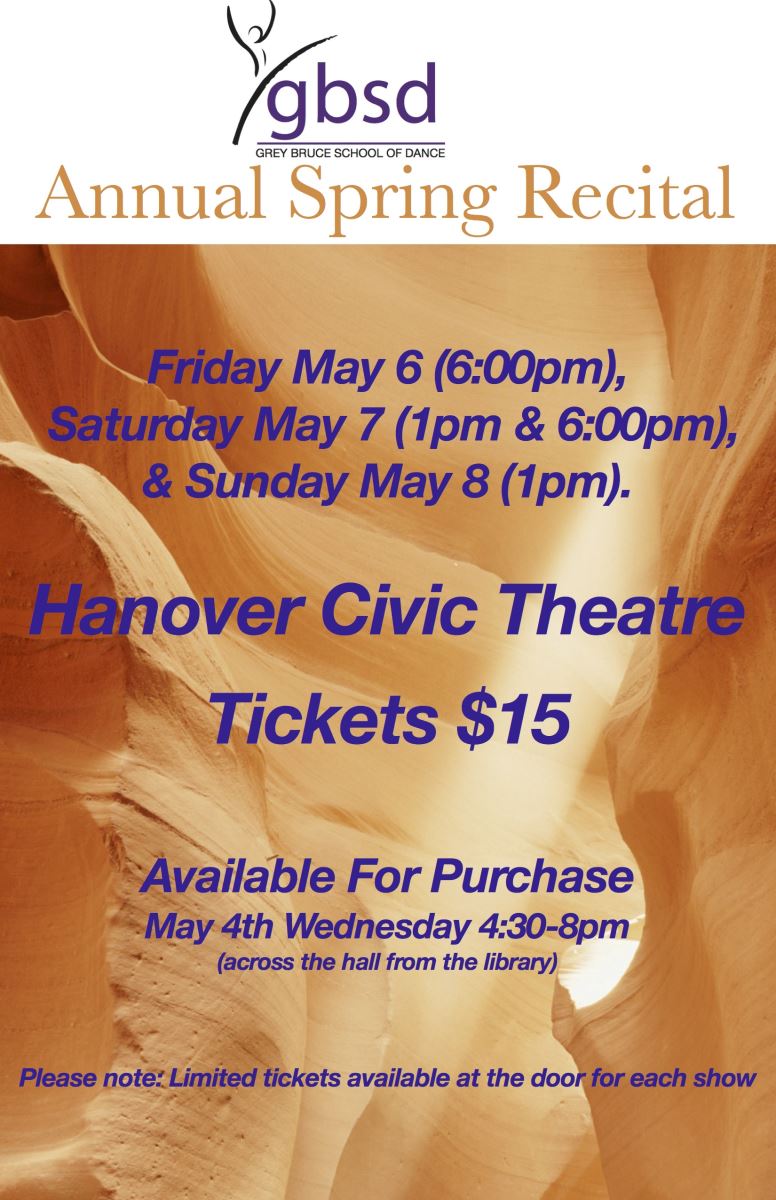 IMPORTANT DATES COMING UP....
May 6, 7, & 8- GBSD ANNUAL RECITAL- Dancing With Purpose
Come Celebrate With Your GBSD FAMILY
MAY 10, 2016 5:30-8:00pm
It's our Goodbye Night!
Dancers and their families are invited to come to the GBSD studio
& say goodbye for this dance season.
Sign-up for our 2016-17 dance season & our summer intensives/camp.
Pick up your pictures & eat with us, enjoy a hot dog, a drink
and back by popular demand, a CUPCAKE!
For in between updates and information please follow our Facebook Page!
Contact us - info@greybrucedance.com
Facebook(Grey Bruce School of Dance)
Twitter(#GBSDnews)
Instagram(GBSDnews)
Don't forget to tag us using ‪#‎GBSDnews‬
We had the opportunity to participate with the Hanover Main Street Project Check out our blog post here
http://ethanbenderportraiture.com/main-street-project-029-010915/