Welcome to the Grey Bruce School of Dance
Competitive Program
GBSD offers it's students the opportunity to dance competitively. The intention for the Competition Dance Team is to provide these dancers with opportunities beyond the four walls of their studio, to inspire, to motivate, to challenge, and to enrich each one of them. "Competition" is not just about winning, as winning is the least important thing. It is about inspiring and striving to be the best you can be, developing lasting friendships and about sharing your passion.
It is our hope that our competitive students will realize that authentic success comes not only from reaching or exceeding their specific performance goals, but with the satisfaction of knowing they have done their best.
COMPETITIVE CATEGORIES
Large Team, Medium Team, Small Team,Trio, Duet & Solos
DANCE FORM OPTIONS FOR COMPETITIVE ROUTINES
Acro, Contemporary, Hip Hop, Jazz, Lyrical, Musical Theatre & Tap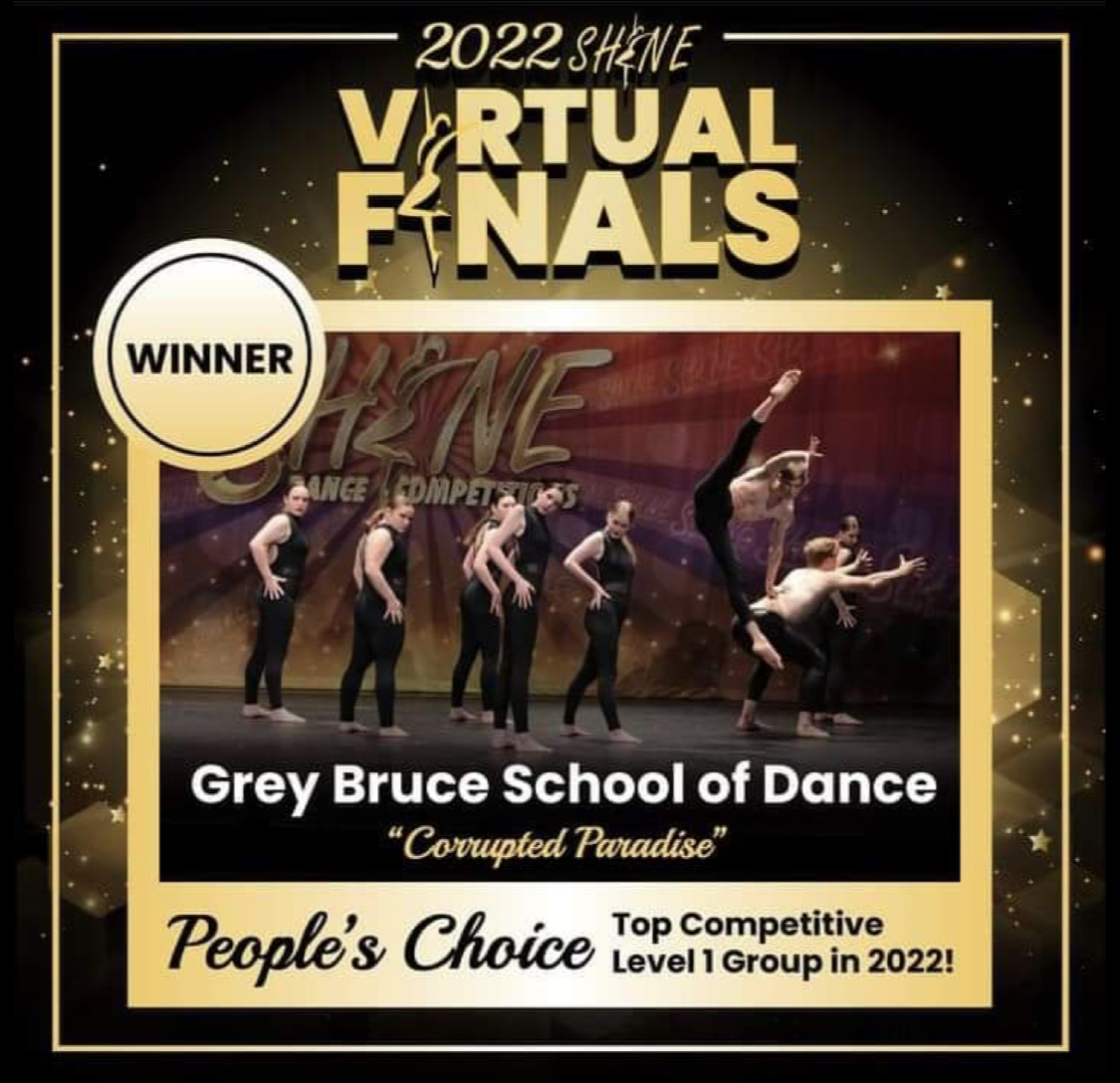 Registration for our 2022-23 Competitive Team is open!
Competitive deposit ($300) due August 30, 2022
(Please note invitations are not necessary to be apart of the GBSD Competitive Program,
if your dancer would like to expand their dance experience, is ready to work hard and give a 100% commitment,
we would LOVE to have them join our competitive program!)
Choreography/Technique/polishing classes run from Sept-May
Competitions will be attended from March-May
2022-22 Season Competition Weekends
COMING SOON!
Comp Weekend
TBD
Choreography Days/Weekends
Solos/Duets/Trios - late August-September
All Groups - weekend(s) September-November
Dance attire requriements: Black sleeveless body suit, beige tights are a requriement - black form fitted dance pants/shorts/capris & tops can be used as an alternate for class, shoes as required for style, Hair tied back off face, no jewellery