Our Annual Recital Show
Held at the Hanover Civic Theatre
Each year at the end of our dance season our creative and talented teachers' showcase their routines that are performed by our hard working and dedicated GBSD dancers'. This is an opportunity for your dancer to perform for their familiy and friends.
We have the amazing opportunity to hold our Annual Spring Recital in The Hanover Civic Theatre, which is an excellent community facility providing a nostalgic theatre environment. The tiered seating, lighting, acoustics and band shell stage are the facility's strengths. The theatre is located at 443 10th Avenue.
All Tickets to our Shows are $25. All seats are assigned, and you have the luxury of choosing the seat you will enjoy our show from. Please see the seating chart below.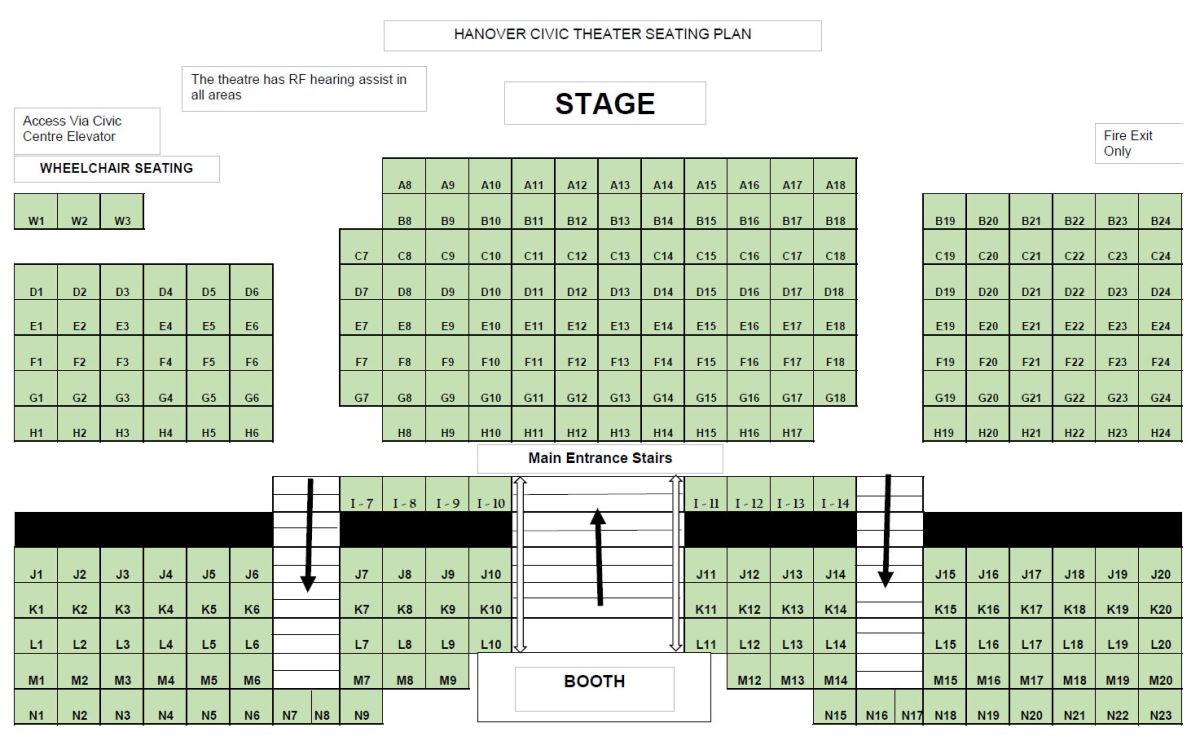 What people are saying...
'So Creative' 'Impressive' 'WOW' 'Great Show' 'Awesome'
'What a great show!' 'Energy from the audience was infectious, LOVED the routines!'
'Attended your recital and were so impressed with the all boys hip hop class & also your SR male dancers-so powerful, moving skills! Dance on wee boys...Dance on!!'